Firm attorneys include Amos Jones, Associate Su Mi Park, and three publicly affiliated Of Counsel.
Our senior attorneys have practiced in some of the world's top law firms and in powerful cause-lawyering organizations.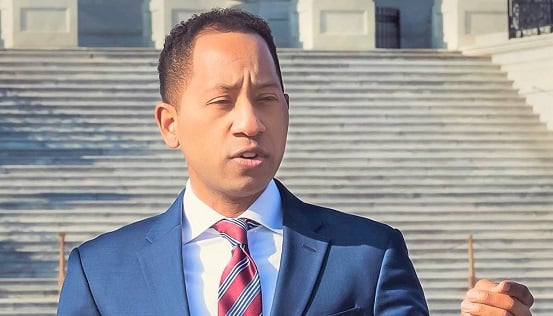 Attorney Jones served until 2017 as an Associate Professor of Law, unanimously promoted to that rank, at North Carolina's Campbell University while scoring high-profile victories for select clients he served over that period and beyond. He is admitted in the District of Columbia and before the U.S. District Court, District of Maryland, the U.S. District Court, Western District of Pennsylvania, the U.S. Court of Appeals for the Second Circuit, the U.S. Court of Appeals for the Third Circuit, the the U.S. Court of Appeals for the Fourth Circuit, the U.S. Court of Appeals for the Sixth Circuit, the U.S. Court of Appeals for the District of Columbia Circuit, the U.S. Court of Appeals for the Federal Circuit, and the Supreme Court of the United States.
A publication summarizing representative cases, opinions, and orders is available by reaching out via the Contact Us form.
Undergirding his string of positive results, out-of-court settlements, and ongoing federal cases in numerous fora and jurisdictions is a foundation of achievement dating back decades. Attorney Jones:
studied on a Fulbright Postgraduate Scholarship at Australia's University of Melbourne in 2006-07,

graduated from the Harvard Law School in 2006,

earned a Master of Science in Journalism from Columbia University in 2003,

achieved cum laude distinction upon completion of his undergraduate studies in Political Science at Emory University in 2000,

won, as a 1999 Harry S. Truman Scholar, ranking among America's top 20 college students by USA Today in 2000 after having matriculated as a National Merit Scholar, Knight-Ridder National Scholar, Coca-Cola Scholar, and Robert W. Woodruff Scholar, and

accepted Emory University's Burt and Betty Schear Family Prize as the undergraduate "most likely to make a uniquely positive impact on his or her universe."

Engaged in practice and theory for fifteen years, Attorney Jones has published articles in the North Carolina Law Review, the Georgia State Law Review, the Tulsa Law Review, the Thurgood Marshall Law Review, and other academic journals. He has presented at the Harvard, Georgetown, and University of Chicago laws schools, and others, and has lectured on four continents.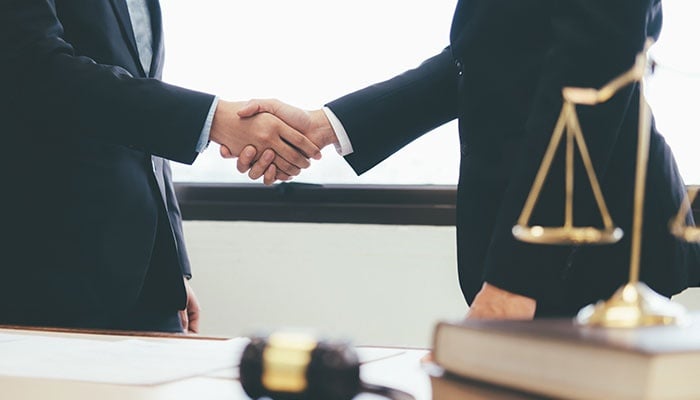 Ours is a Firm about authenticity. We find authentic excellence by examining whether applying attorneys demonstrate a lifetime of achievement and community service. All attorneys hired into the firm bring legal acumen and professional experience akin to that of Founding Principal Amos Jones.
Legal processes deployed against victims often reflect a deeper evil. The Firm therefore accepts client matters with a sense of urgency. At the outset, we help clients easily transition from victimhood into fight-back mode. To that end, the Firm's employment-discrimination practice has implemented an innovation in the intake process. In 2019, we hired the firm's first Chaplain/Coordinator of Employment-Discrimination Counseling.
A non-lawyer professional, our Chaplain holds a doctorate in counseling and ordination credentials in Christian ministry and has spent years studying and reporting on problems of disparity. He is an expert on tracking the ways in which administrative processes and courts fail and/or refuse to operate properly for Black victims in particular. An award-winning journalist with wisdom that spans four decades and several lawsuits, this professional is armed to empower clients in their desires to tell their stories accurately, fully, and with commanding composures.
It is believed that dedicating such a credentialed professional to advance new-client servicing is a first for an American law firm. W
e do so in the initial interviewing, timelining, and reporting of select cases, producing valuable attorney work product.
The Amos Jones Law Firm is thrilled to have this discreet professional serving in this important vineyard, privileged by law
and backed up by God.